Kas
Everybody will love this special place, situated directly on the Mediterranean Sea, which oozes thousands of years of history, giving it added character besides a wonderful atmosphere. With Health Holidays, restaurants are off the menu, but the attractive marketplace and extremely cheap boutiques have plenty to offer. The town has lively streets and squares and nice boats in the harbour, but there is no mass tourism. Divers, romantics and active holidaymakers set the tone here.
The 5.7 km walking route in the mountains is a challenge for anyone. At 7:30 AM – or earlier – everybody is raring to start their walking workout and witness the break of day. The morning programme, including the body shape session, will be finished before it really gets hot, giving you the rest of the afternoon to fully enjoy your leisure time.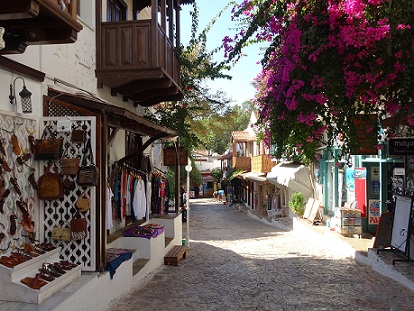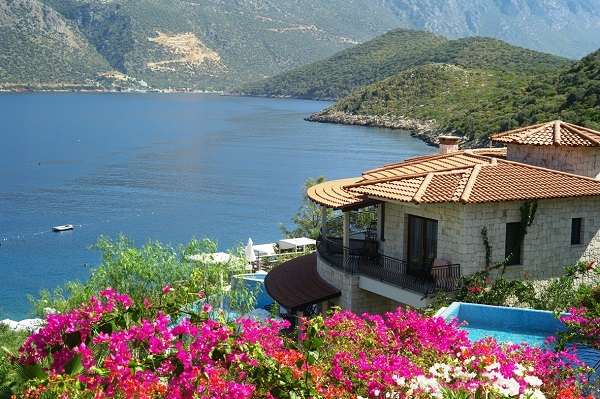 Excursions
In addition to the combined detox and sports programme, you will probably want to relax or take part in various activities during your holiday. Kas offers plenty of opportunity to do both. There are nice little beaches in the surrounding area, or you could go shopping, discover the antiquities in Patara, Xanthos or Myra, or take a walk to the marketplace. It is also possible to go on a boat trip, do paragliding, snorkelling or diving. At Club Barbarossa, you can relax and sunbathe on the beach loungers or beach chairs located on the beautiful platform bordering the Mediterranean Sea. If you want even more relaxation, a visit to the Hammam will work miracles for your body and mind. You will be scrubbed and pampered with a classic oil massage.
The surrounding area has even more to offer. View all the possible activities here.