Club Barbarossa
Our detox location can be found in southwestern Turkey on the beautiful Kas peninsula. At Club Barbarossa, everything is taken care of and our staff are ready to welcome you with open arms.
Villa
At Club Barbarossa, you will stay in one of the four villas, with your own room and your own bathroom. This room has a television with various international channels, air conditioning and heating, a safe (free of charge), a shower or bath, hair dryer, kettle and balcony or terrace. In addition to your own room, each villa has free wireless internet and a private pool. The main villa also has a living room, on the terrace of this main villa our juice moments will take place.
You can choose the type of room you would like. The villas have rooms with a land view including a shower or bath, rooms with a sea view including a shower or bath and one master suite with a private garden including a jacuzzi.
This accommodation is not suitable for people who have difficulty walking, as it is located in a mountainous area and there are lots of stairs.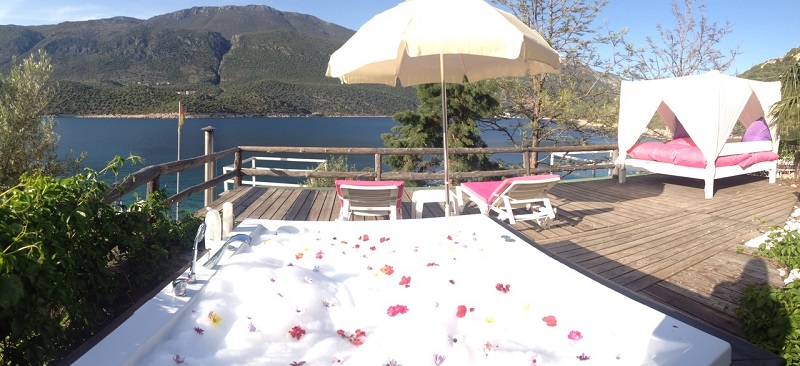 Communal areas
The exercise and juice moments take place in the communal areas of the accommodation. The sea plays a major role at this location, with activities such as aqua training but also snorkelling and/or diving. To relax after exercising, have a lie-down on the sunbeds on the beach platform or read your book in one of the comfy chairs in the lovely garden. If you fancy a more active pursuit, you could go canoeing on the water or play a game of table tennis with a fellow guest.
Cleaning
All apartments are cleaned three times a week, clean towels are provided three times a week and the beds are changed twice a week. The safes in the rooms can be rented for a fee.