Atlantic Garden Beach Mate
The name Atlantic Garden Beach Mate says it all. Here, you will be surrounded by beautiful gardens as well as the Atlantic Ocean. The finest sandy beaches in Europe and the centre of Corralejo are within walking distance. Next to the apartment complex is a shopping centre with fun little boutiques. A taxi stand and a bus stop are also close by. With its central location, this is a delightful place to enjoy your well-deserved holiday.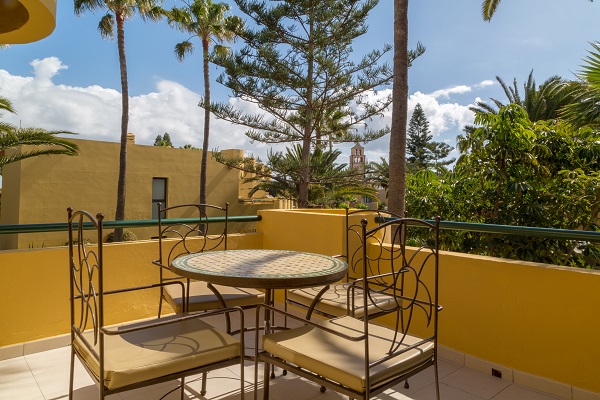 Facilities
This accommodation has modest facilities. Our guests may use the gym, the jacuzzi in the garden of the detox area and wireless internet – all free of charge. In your spare time, you could take a dip in one of the two swimming pools or relax on one of the sunbeds. You can also play tennis, pool and darts at a small fee.
There are washing machines and dryers at the accommodation, which can be used at a small charge.
Cleaning
All apartments are cleaned three times a week, clean towels are provided three times a week and the beds are changed twice a week.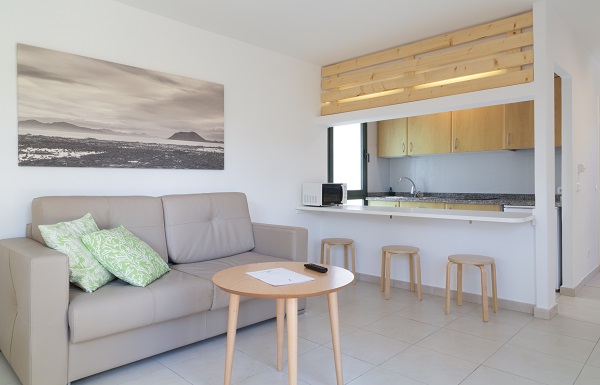 Apartment
Your apartment comes with all basic facilities. The living room has a satellite television with international television channels, and the kitchen has a kettle and refrigerator. The bedroom has two separate beds and an iron. The bathroom has a shower and a hair dryer. Each apartment also has its own balcony or terrace. Safes in the apartment can be rented for a fee.